Branding Your Business with Customized Promotional and Advertising Items through Laser Engraving
Promotional and advertising items have always played a crucial role in the growth and success of any business. They are a medium through which companies can showcase their brand and reach out to their target audience.
Recently, laser engraving has emerged as one of the most popular methods of personalizing and branding promotional and advertising items. 
Applications for Gifts and Products
Laser engraving is used to personalize many items for promotional and advertising purposes. From custom pens, keychains, and coffee mugs to more complex products such as computer accessories, smartphone cases, and even clothing and bags, laser engraving provides endless opportunities for businesses to promote and advertise their brand. 
Laser-engraved products and gifts are eye-catching, practical, and helpful for the recipient, making them more likely to remember your brand.
Materials for Promotion and Advertising of Laser Marking
When it comes to promoting and advertising laser marking technology, the sky's the limit with the various materials available. Laser technology can engrave metal, plastic, glass, wood, and more.
Whether you want to create custom laser engraved gifts for your employees or customers or promote your brand through an engravable item, laser engraving can be applied to a wide range of materials to ensure that your brand message is effectively conveyed.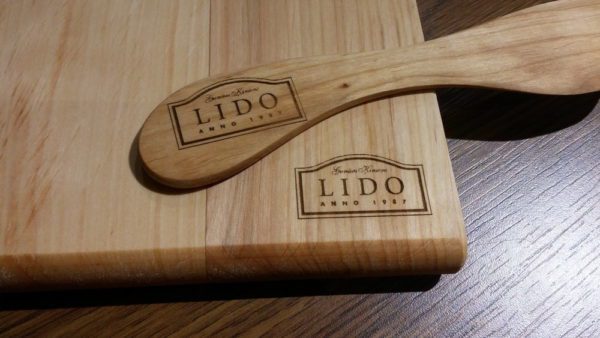 Benefits of Choosing Laser Engraving Promotion and Advertising with Superior Laser Marking
Superior Laser Marking is a leading provider of high-quality laser engraving services for promotional and advertising items. 
One of the most significant benefits of using laser engraving for promotion and advertising is that it offers a high level of customization and personalization. This allows you to tailor your personalized laser-engraved gifts and products to your target audience and convey your brand message uniquely and memorably.

Laser engraving is also highly durable and long-lasting, ensuring that your promotional and advertising items will continue to showcase your brand for years to come. In addition, laser engraving is a cost-effective solution that can be applied to a wide range of materials, making it accessible and affordable for businesses of all sizes.

At Superior Laser Marking, we are committed to providing our clients with high-quality laser engraving services that meet their specific needs and budget. Our team of experts will work closely with you to understand your requirements and provide a solution tailored to your needs.
Contact us today to learn more about how we can help with your laser marking needs. Choose Superior Lasermarking Shop for your next engraved corporate gift or other customized promotional and advertising items and make it truly one-of-a-kind.
Laser engraving is a versatile, durable, cost-effective solution for promoting and advertising your brand and can be a valuable investment for your business. 
Superior Laser Marking is committed to delivering top-notch services, making us a trustworthy option for your laser marking requirements. Reach out to us now to discover more about our laser engraving solutions for advertising and promotional items.